Down the Mississippi introduces us to the Dentists. Only, they aren't the good natured dentation fairies they pretend to be. No, they just want to get you strapped into a chair so they can add you to their collection. Why? Well, we'll find out in a little bit.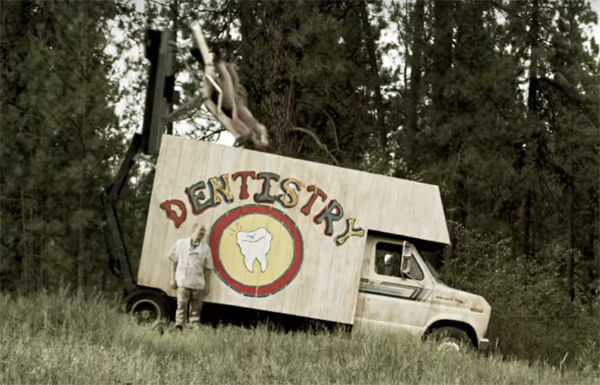 Team Murphy meanwhile finds themselves on the Mississippi after commandeering a pontoon boat. They don't get far before they come across some old friends, Sketchy, and Skeezy.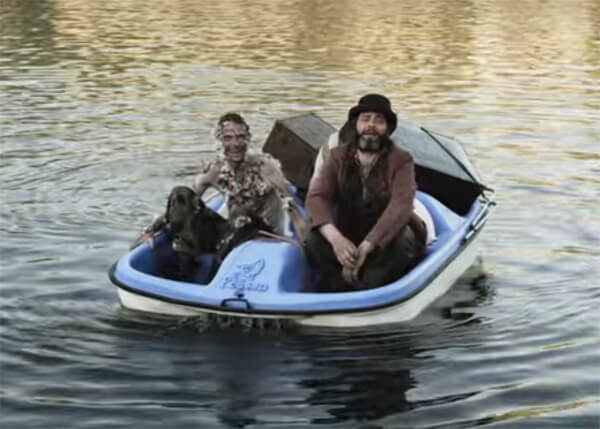 Those of you who are Z Nation fans will know that Addy's Z Whacker was purchased from Sketchy in the very first episode, Puppies and Kittens. That kind of makes them family don't you think?
Things quickly go south after Team Murphy picks up Skeezy and Sketchy. Skeezy tried to warn them, but not one wanted to listen until they found themselves in the midst of a Zombie Jam.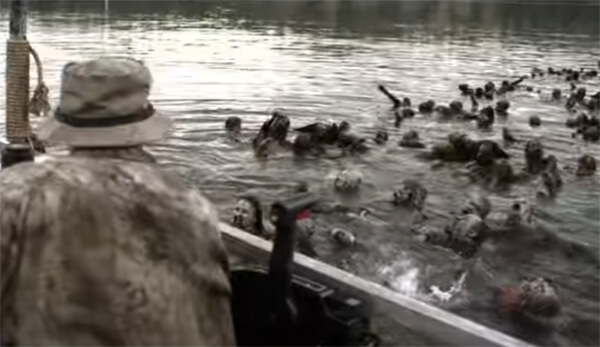 With Zombies warming the boat the team is forced to go overboard, and in the process they get seperated.
Sketchy, Skeezy, and 10K end up on one side of the river while the rest of Team Murphy finds themselves on the other. This episode really shows Doc's character. The others were willing to move on, but 10K is Doc's friend, and Doc isn't willing to just leave him behind.
Skeezy, Sketchy, and 10K have a few small adventures culminating with them stealing the empty Dentists vehicle while the drivers are in the woods doing their business. They end driving into a freaky town that uses Zombies as a power source.
This brings the Zero's into the picture, because when they show up with the Dentists in tow, we realize the whole place is really just a Gangster profit generating tool, and they aren't pleased that their Zombie Dentist truck was stollen.
Team 10K is about to get hung for their crimes against the Zero Cartel when Team Murphy whos up with Doc to save their butts. This was a fun, silly episode that focused more on character development than Zombies, but it was so well done it scored an 87/100.