Going Nuclear gets back to what Z Nation cores strengths are. There are zombies, fun character development, and the survivors need to solve a problem to survive.
Going Nuclear, as the name implies, revolves around Team Murphy stumbling on a power plant that is about to go boom. Time is short, and there isn't enough fuel to get everyone out of the blast zone.
The only way to survive is to stop the power plant from Going Nuclear. This turns out to be a kick in the nards for 10K, as he's forced to relive the difficult memory of giving mercy to his father after he turned.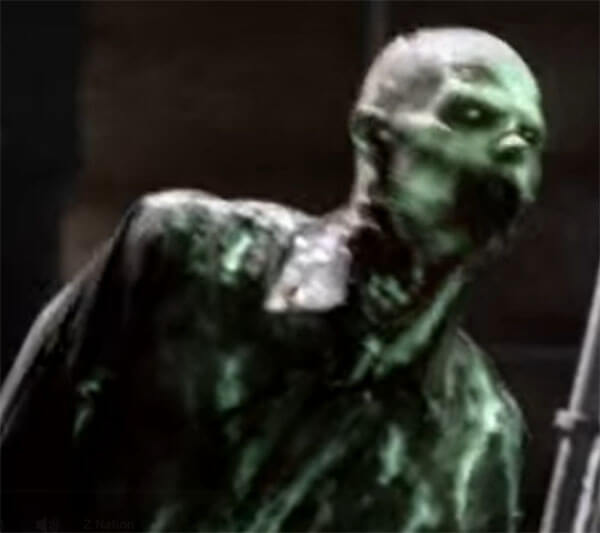 Thanks to the selfless sacrifice of the plants manager and original designer, Team Murphy helps save the day, but there is a high cost to be paid by the locals. Going Nuclear scored a 79/100, making it Worth Your Time.
We have two zombie kills as candidates for Best Zombie Kill. Ammunition is running short, and that means its time to break out the class tools of war, the hoe, and the machete. You know, classic weapons. Let me know in the comments which kill you think should win.
Cassandra's Hoe Kill
Warren's Machete Kill