Resurrection Z is an intense episode.
It starts out with an introduction to the Resurrection Church and their twisted cult leader Jacob before segueing over to Team Murphy as they roll up to a protected enclave.
Garnett served with, and saved the camp commanders life, which buys them a free meal and a safe place to stay, at least until some of the exiled members of the Resurrection Church are allowed to reenter. They say they realized they made a mistake joining the cult, but once inside they make themselves into zombies, spreading chaos throughout.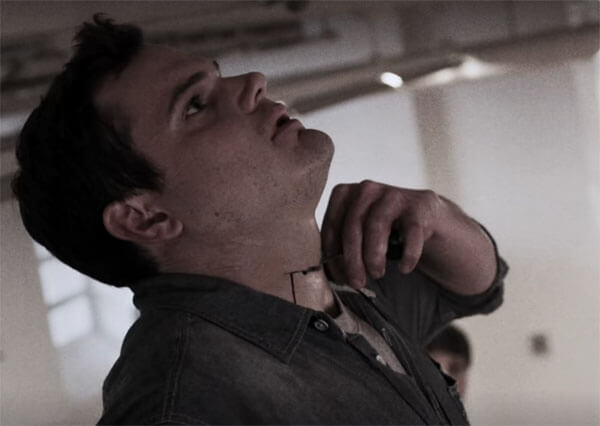 There are no weapons allowed inside the safe haven, and that has disastrous consequences once the zombie suicide crew puts their plan into action.
Team Murphy scramble to get away as Garnett and Warren get their booty call interrupted by the spreading zombie horde. This leads to the first of the two candidates for Best Zombie Kill. The second follows closely after, as Addy and Mack are trying to survive the outbreak in the dining hall. Vote in the comments below.
The end of the episode has several major revelations. Murphy isn't just a zombie bite survivor who was infected with the vaccine, he's something more. The zombies don't react to him, and it even looks like he can communicate with them. He proves this with the old, I'll risk having my flingers bitten off trick to prove he's something more than human.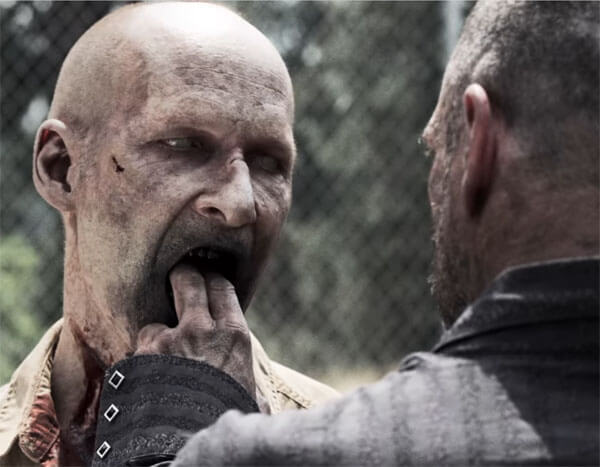 Sadly, we lose the first member of Team Murphy at the end of the episode.
Resurrection Z was a pivotal episode and scored an 81/100.
Garnett Head Smash:
Addy Mixer Kill:
My vote is for Addy on this one, let me know if you agree in the comments.