Docter of the Dead fills in a lot of backstory. Team Murphy is rerouted to a lab in Colorado by Citizen Z where they find a lab overrun by zombies. Murphy's special abilities are on full display as he shields the team from being eaten, walking them into the lab.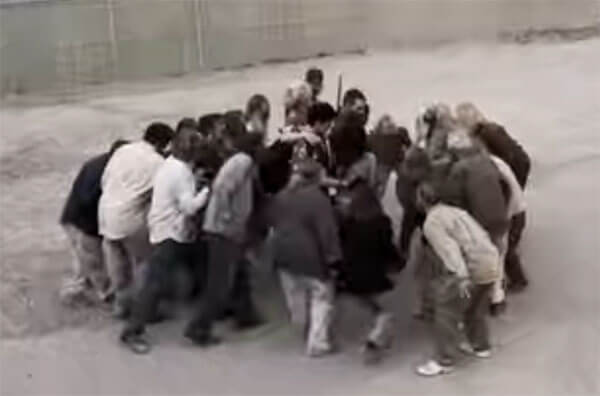 As Team Murphy is exploring, we also see flashbacks to pre apocalypse days, when Dr. Walter Kurian is taking samples of peoples brain fluids, while they are still alive.
In order to explore the Colorado lab, Team Murphy has to go through decontamination before they can continue deeper into the lab. This is when we see an awesome shot of Doc's farmer tan.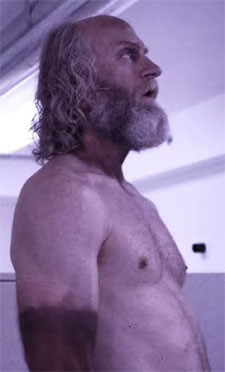 Or it dirt? I'm going to be charitable and say its his tan.
Once deep inside the Colorado plant, the team finds Patient 0, just before Dr. Kurian shows up with a few solders.
Citizen Z realizes that Dr. Kurian isn't exactly who he says he is, but it's too late for Team Murphy, they are already in trouble. Team Murphy is only saved from disaster by Murphy's parting gift to Cassandra. Or at least, saved from getting shot.
Murphy has a panic attack, fleeing everything, and in the process triggering the security fail safe protocols of the lab. Apparently the powers that used to be fully understood what was inside, because when the lab's security protocols are triggered, multiple nukes are launched.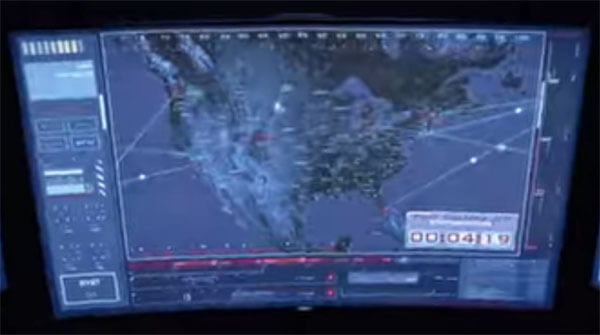 Thus ends Season 1 of Z Nation. It appears nukes are about to fall on Team Murphy as well as Citizen Z. Docter of the Dead was a strong ending to the first season, and scored a 91/100, making it Worth Your Time.