White Light picks up where The Murphy left off. Citizen Z's attempt to make sure that Murphy gets to the CDC backfires. Everyone wants the bounty, and they are willing to kill anyone who gets in their way, which starts a crazy free for all.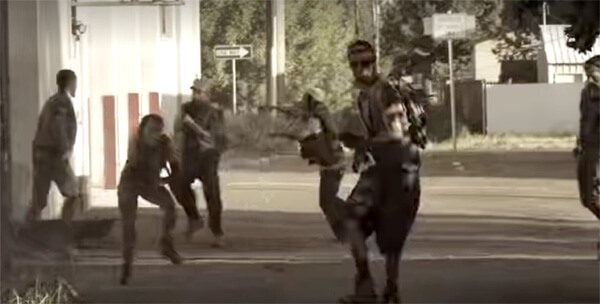 Everyone is trying to get to Murphy at the same time they are trying to kill each other. Doc and 10K get pinned down by a sniper, which leads to one of the most intense scenes in White Light. Doc is getting strangled, and only just survives.
Doc is one my favorite characters, so if anyone happens to him I'm going to be truly bummed. Sadly, not everyone is as lucky as Doc, and we do lose another member of the crew in the human vs human vs zombie free for all.
While all hell is breaking loose in Cheyenne Wyoming, Citizen Z is fighting for both his life as well as for control of Camp Northern Light. Citizen Z is forced to fend for himself against fast, ex military zombies. Lucky for us, he's up to the task.
After lots of shooting and violence, what's left of the team, plus one of the bounty hunters, captures Murphy on the outskirts of town. where Addy nearly beats him to death. She clearly blames Murphy for making them chase him, which cost Mack his life.
I'm giving White Light an 81/100. There was a lot of action, but it bugs me when there is just tons of shooting as people cross open ground. Everyone who films a shooting scene should be forced to play a few rounds of airsoft so they understand that being exposed means getting hit.