Zunami picks up a little bit after Welcome to the Fu-Bar ends. Addy and Mack are off on their own, and Team Murphy is stranded, out of gas, out of water, and starting to suffer from dehydration, all while the massive Zunami is about to come down on top of them.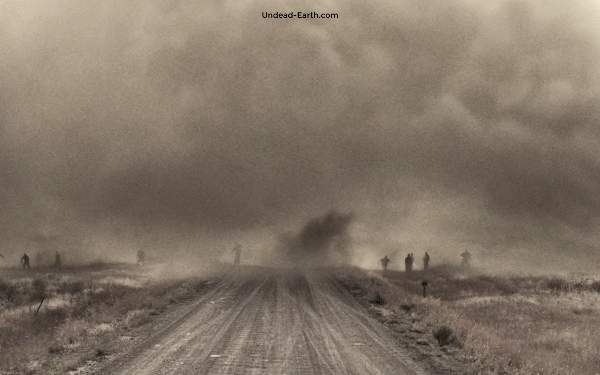 While Team Murphy struggles to survive the horde, Citizen Z struggles with a gas leak, which his subconscious tries desperately to help him realize.
Team Murphy is forced hide in a morgue's cold room, while Warren is left to survive in a body bag.
We also see just how deep Murphy's darkness is. He steals water from a woman and child to give to his group, which almost sounds like tough as nails survival, but then then he opens the door to let the woman and girl get eaten by their zombified husband and father. Taking the water might have been "okay", but killing them just shows how deeply disturbed Murphy is.
There honestly weren't any great Zombie Kills this episode, let me know if you disagree. This, and the fact that the episode was more suspense than action cost it points for me. I scored it a 64/100, putting in the Rainy Day territory. The first of the season.