The Collector starts with Team Murphy stranded on the roads, and running low on supplies. No food, no water, and very little ammunition. It's so bad that Doc and Murphy go to scavenge edible plants.
The only problem is that Murphy isn't quite so interested in a salad.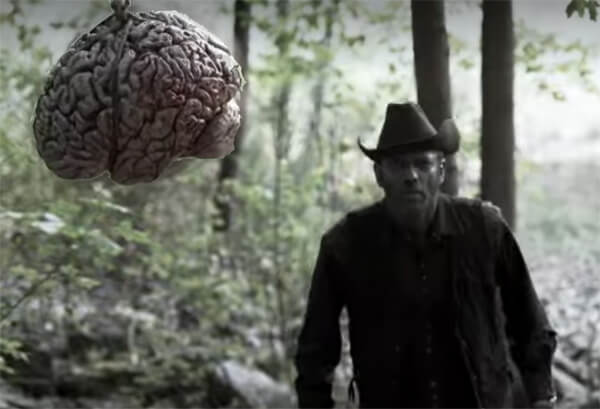 Murphy is giving into his Zombie side, and is hungry for brains. The hunger is so strong that he doesn't even see the trap that a brain tied to a tree limb might be. He ends up falling through a trap door, where he meets a Zombie who fell for the same trap. The Zombie he's trapped with has some brains, and when Murphy takes just a small taste the shock is visible. It looked like a drug addict getting a hit after a long dry spell.
Once trapped, the team starts to look for him, and Murphy almost gets lobotomized before his captor, The Collector, realizes that Murphy isn't some regular Zombie, no The Collector has heard Citizen Z and knows exactly who and what Murphy is.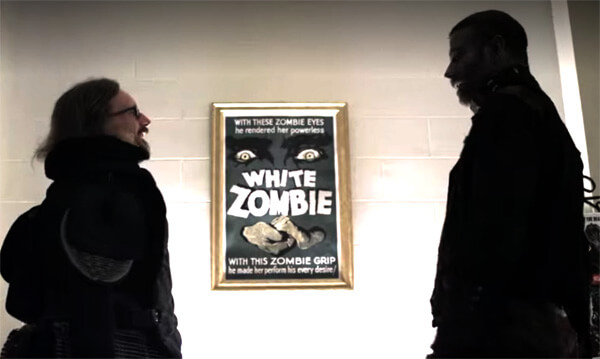 We get a fun history Zombie Movies from The Collector and get a funny line from Murphy when he says, "I am not what you'd call a hard core fan of the genre."
The Collector Scoring
The Collector scores a 63/100 putting it in Rainy Day Territory. It's not a bad episode and we do learn some interesting things about how Murphy is changing, but its also a little slow without a lot of action.