Zom 100: Bucket List of the Dead is based off the book series by the same name. The movie was originally shot in Japan and then dubbed to English. There is also an anime series. Don't judge the anime by the live action version.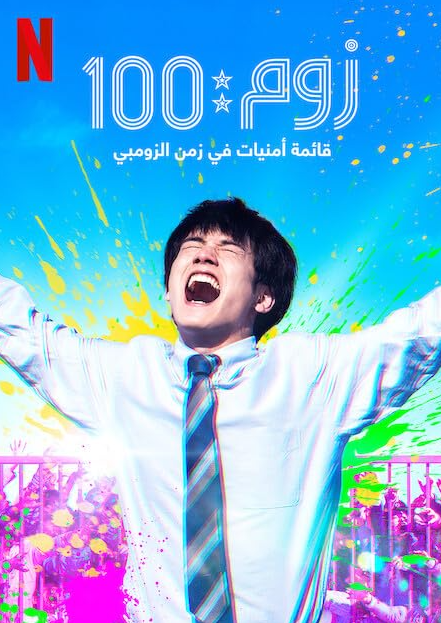 The movie is a very thinly veiled commentary on the Japanese Salaryman Culture. The working class are slaves who are expected to give everything to their corporate masters. Zombies to their jobs if you please.
Zom 100: Bucket List of the Dead Scoring
Zom 100: Bucket List of the Dead scores scores 60/100, putting if firmly in Rainy Day Movie territory. It attempts to be a fun Zombie survival movie like Zombieland but the characters in Zom 100 can't hold up to the Zombieland crew. The dialogue is flat – just didn't translate well. The same for the acting. A lot of it seems over the top when dubbed to English – which is why I wonder if the native Japanese version makes more sense?
Spoilers Below
It was fun, and had some good action scenes here and there. One of my favorites is the Zombie Bowling:
The problem is that these scenes were great, they just were consistent. There are lots of slow spots between the good parts. I do have to give them props for working a Zombie Shark/Hybrid into the story though.
The real problem is the storyline. When dubbed to English it just feels like the writers are hammering something into my skull I already know. Corporate America will take everything and will never care about you as a worker. All they care about is about and cash. I agree.
My problem with the message is that I watch Zombie Movies to escape from that reality – not to wallow in it.
The other problem with the movie is that the men are all caricatures of some not so great mail traits. The woman aren't well rounded characters either.
Save it for a Rainy Day and have a few drinks while enjoying it.