Anger of the Dead starts off with a jarring reality. No one is safe. The woman who turns out to be the main character quickly loses her daughter after the toddler opens the front door and is eaten.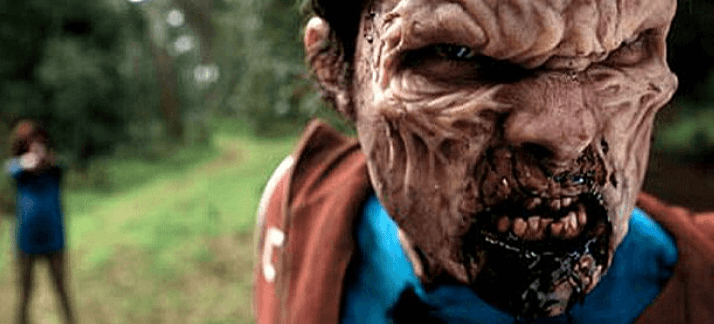 Alice, played by Roberta Sparta, flees her apartment and takes up with a random stranger. This is about where the movie starts to get jumbled and confusing. It then cuts to a woman being tortured, and maybe raped? All while being held captive and having experiments performed on her.
Why is this so jumbled? The transition between Alice and the prisoner woman doesn't actually make it clear that its not Alice, some point in the future. I thought we were seeing a plot jump at first. It wasn't until a while later when we see Alice again when it was clear its two different plot lines that haven't yet converged.
The movie doesn't really make a ton of sense. It seems like a series of small vignettes that are vaguely associated then stuck together. With just a little bit of effort they could have this movie a lot more coherent and enjoyable. In its current state this is Just Bad and scored a 25/100.