Among the Living has a very straight forward premise:
Stranded in the aftermath of a deadly outbreak, a brother fights to protect his sister while he desperately searches to find refuge and avoid an infected population with a thirst for blood.

Rob Worsey, Screen Writer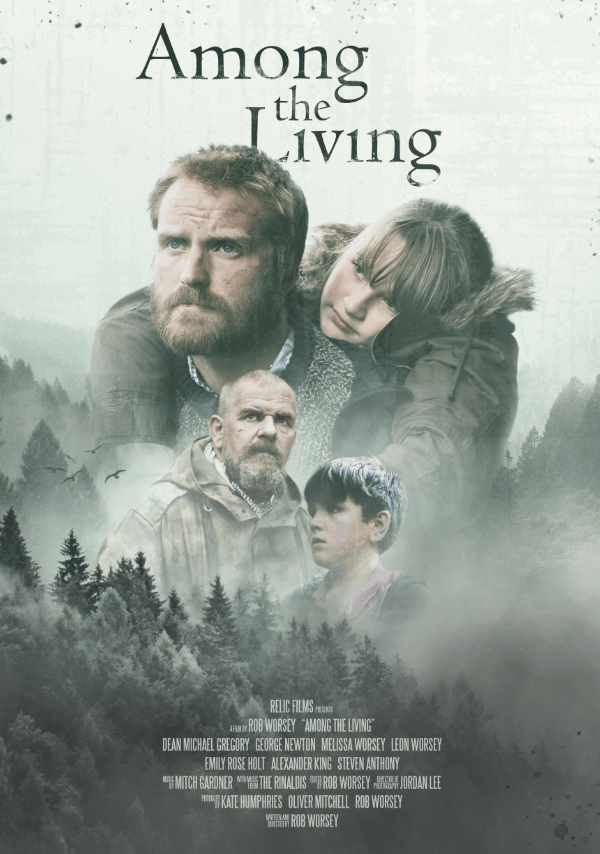 Per the internet, Rob Worsey shot the film around Leeds and Whitby. I believe Among the Living is a self funded passion project. I can't find a production company listing associated to the movie.
Even if it is a low budget film, it is also really well done. The acting is nuanced and believable. The dialogue works well. I especially liked how they show instead of telling you how the Undead work in their universe. Instead of having one survivor explain it verbally, the rules are exposed through the telling of the story.
This is where things fall off just a bit. The plot and story flow well. The plot just falls into the same patterns as other Zombie Movies. Other survivors become the biggest threat, instead of the Zombies. Even the little twist at the end is about the survivors. I won't ruin it here – but its not a huge twist.
Among The Living Scoring
Among the Living is a great movie to watch on a Rainy Day. It won't blow your mind, but it won't leave your Zombie Fix completely unsatisfied either. If you are looking for hordes of undead – this isn't your film. But if you are looking for a well done, more suspense driven offering – this will hit the spot.
Among the Living scores a 69/100, putting it at the very top of the Rainy Day Movie scale.