Shaun Of The Dead is one of those movies that gets better every time you watch it. Simon Pegg and Nick Frost have genuine chemistry that either reminds you of your best friend or makes you wish it did.
The movie seems like its about a guy dealing with everyday life. At least until he realizes that the Zombies have risen. Then it turns into an epic journey about winning back his girl and coming to terms with his mother.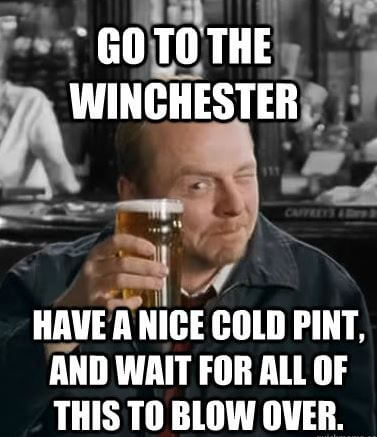 Shaun of the Dead Scoring
Overall, this movie is a solid 81/100 and I watch it at least once a year. Grab a pint, invite your best friend over, and wait for it to blow over.