It is hard to believe that Zombieland is now almost fifteen years old. Especially when watching it and realizing that it is still a movie that other zombie movies struggle to live up to. The movie has several subplots, an amazing cameo, and pulls it all together in an action packed and fun way.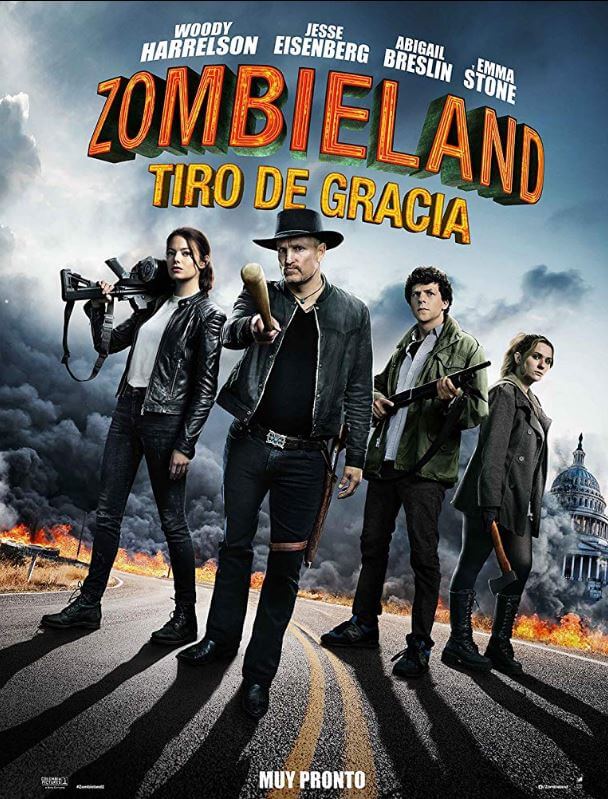 I highly recommend Zombieland , especially if you are introducing the genre to someone who isn't sure if they are into the Undead. Zombie movies aren't just about people getting their faces eaten off – its also about accidentally killing Bill Murray. 
I like to think of Zombieland as the sweet red wine my friends used to introduce me to alcohol. I went to a Baptist college so there wasn't a lot of drinking. So they got me hooked on the stuff that was sweet and light before they pulled out the tequila and whiskey. This movie is a great way to dip someone's toes into Zombies – and how knows, maybe you can move on to the hard stuff after.
Zombieland Scoring
Zombieland really does have a little bit of everything. It has zombies and great action scenes, a love story, and a buddy/buddy movie all wrapped into one. It is also one my all time favorite zombie/comedy movies. So it should not be a surprise that is scores a perfect 100/100.
If you didn't like Zombieland your probably a shuffling undead corpse already.