When Another World started I was so psyched. It had all the things I want in a zombie movie. It is the end of the world, the undead are roaming and humanity is on the brink of dying. The two main characters have a mission, and it is simpler, kill as many of the undead as they can. They set up ambushes, lure the undead in, and then blow the hell out of the biters.

I honestly could have watched a movie just built around that simple, hunt and kill, premise. As the duo moves on to another target, the female leads enter the picture. They aren't the reason the movie takes a turn for the worse, at least not directly, but when they join, the conversations get more involved, and the writer/director felt the need to try and give the characters "deeper motivations". How did that work out? Let me graph for it for: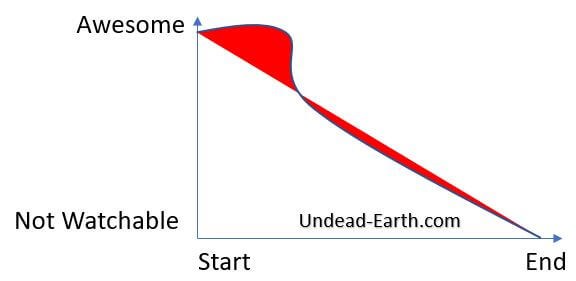 Did I need to add the color? No, but I liked the way it looked. This movie did not need a complicated back story. It was a Zombie Movie and should have been about surviving, and killing zombies. We didn't need the additional, very predictable, origin story. This movie would have been so much better if it just followed the pattern set in the first ten or fifteen minutes of the movie. Survivors find other survivors, they train them how to fight, and then the movie ends with an epic zombie horde coming down on the survivors.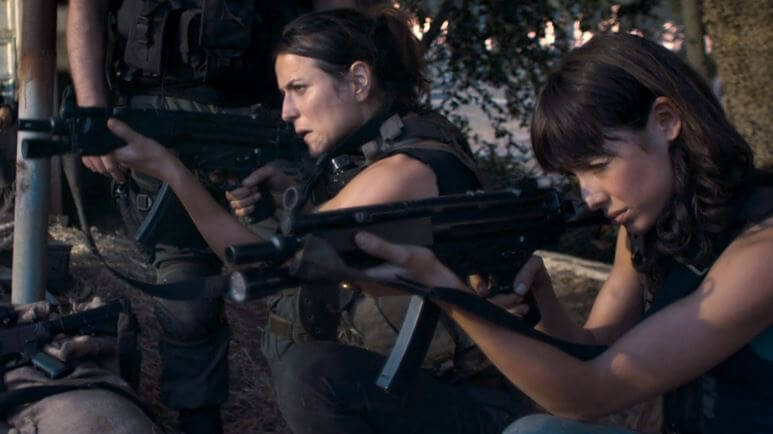 This was a budget movie, but the fight scenes were well done. If Another World had gone a slightly different direction, it could have been a sleeper hit, but as it was, it reached too far, and fell flat on its face.
So how did it rank overall? I'm giving it a 35/100, but the honest truth is that 34 of those points are just because of the first fifteen minutes of the movie.