Night of the Comet is the movie that made me fall in love with the zombie genre. It has a great story revolving around two gorgeous sisters who are luckily inside when the Comet turns everyone who was exposed into the undead.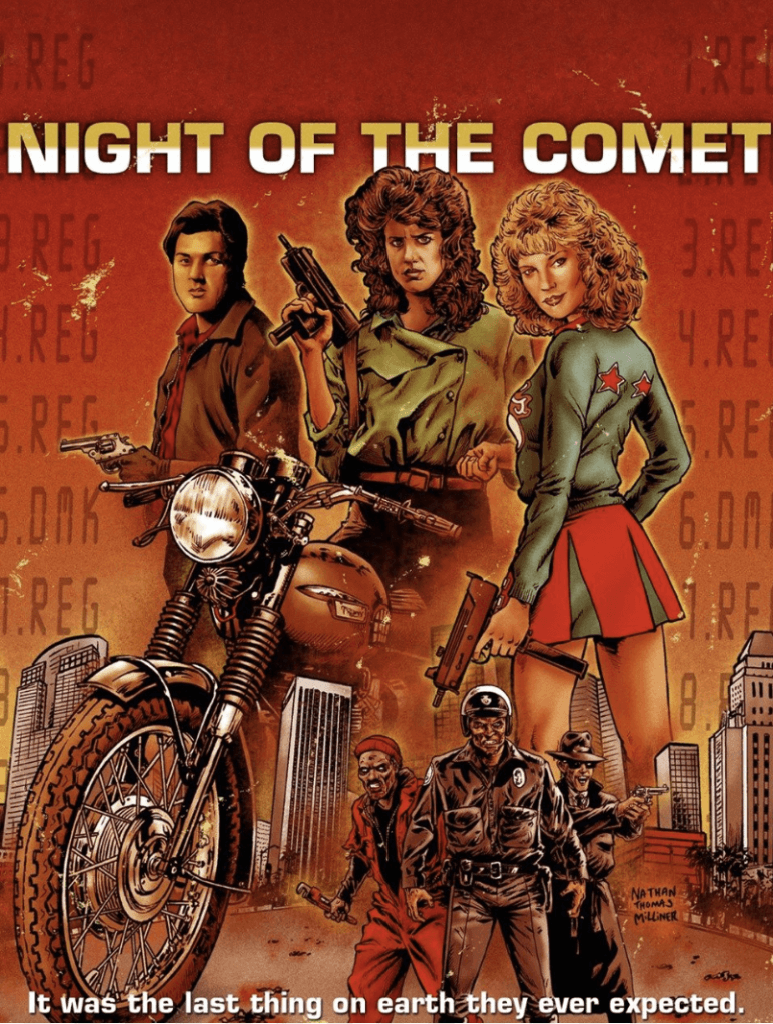 The two sisters, Regina Belmont played by Catherine Mary Stewart and Samantha Belmont played by Kelli Maroney have advantages. Their father was in the army and the girls know how to handle some military grade weapons. Those types of skills come in handy when the Zombies start to bite.
The sisters meet up with Hector Gomez played by Robert Beltran before deciding to send out a broadcast to other survivors from a nearby radio station.
As luck would have it, the people who come looking for them have ulterior motives. They need the blood of survivors to try and save themselves.
Night of the Comet Scoring
The movie is over twenty years old, and yet it has held up really well. The first twenty times I've watched this movie it scored a 100/100. Close to forty years later and it still holds up, earning an 85/100.
If you haven't watched Night of the Comet, you have to put it on your short list now.