The zombies have risen. Humanity has been decimated. The remaining survivors are trying to scrounge supplies and survive, all while the zombies are evolving, becoming more than just mindless beasts.
Land of The Dead opens with a supply run, which starts strong. There are guns, zombies, and good acting. My one pet peeve is the obligatory scene where one of the scavengers gets bit. This is the end of the world. Why isn't everyone wearing leather motorcycle jackets, pants, and gloves? It would give you that last bit of protection you need against those surprise zombie bites.
What is left of humanity lives in Pittsburgh. It's protected on two sides by rivers. While the Allegheny River and Monongahela Riverprotect cover two thirds of the triangle, the rest is guarded and fenced off.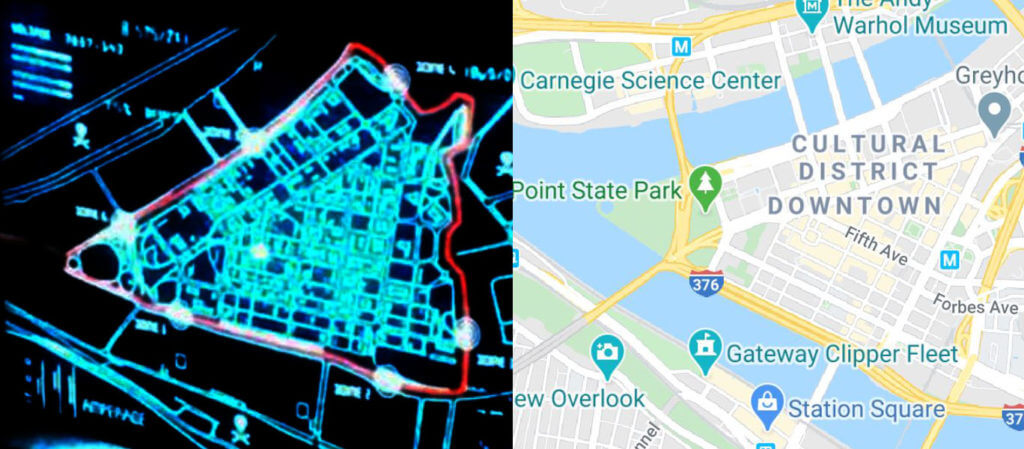 Inside the city there are clearly two societies. The rich party and enjoy safety while the poor are forced to live in poverty and protect the city. While the rich enjoy a life of privilege and the poor protect them, the zombies are beginning to understand simple concepts and feel emotions other than just hunger.
An angry, hungry, zombie is much more dangerous than a dumb hungry zombie. Combine that with internal politics as the survivors fight for power, and you have a city that is about to be in big trouble.
Land of The Dead has great actors, special effects, and a plot that moves along well. it goes beyond the classic zombies and gives the undead some ability to think and feel, but it was well done. Land of The Dead is Worth Your Time and scored a 94/100.
Night of the Living Dead Movies In Order: