The Dead Undead is a a little schizophrenic. When it starts you think it is going to be a teen zombie movie and then with no warning the big guns show up and things turn into a decent bit of swarming undead being gunned down.
If I was the director/writer, I would have held onto that vibe. Did they do that?
No, no they did not. There is another gear shift s we find out the zombie hunters are actually vampires, and we get to see flashbacks of their origin stories. The problem is that the movie is just too many shifts and it is too jarring.
It was really hard to rate this movie. I really liked the zombie combat scenes, and this movie also answered a critical question about what happens to the disabled when they turn. Sorry for the spoiler, but they remain disabled. Proof, this zombie is still in a wheelchair (even before they set him on fire).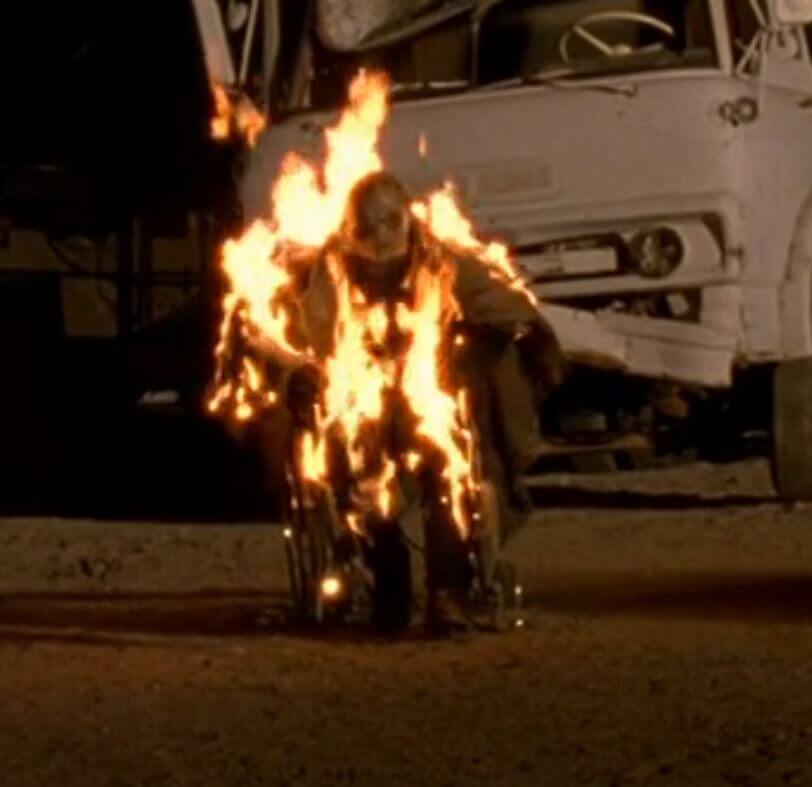 I hope they do make a sequel, just because I'd like to see more of the combat scenes like they had in this movie, but I had to give The Dead Undead a Rainy Day Movie score of 53/100.