The Last Starship was originally released as Monsters. I'm pretty sure that switching the name like this is to try and outrun poor reviews. That should tell you something about what is to come.
The Last Starship is a mix of steampunk, zombie apocalypse, science fiction. What do you get when you blend all that together? Let's just say if I wasn't already drinking whiskey, I would have started. The movie was made in the UK, and while it was filmed in English, a lot of the dialogue feels like it was poorly translated.
I have to be honest, I could barely keep track of what was going on. There is a lot of weird dialogue.
The zombies were almost laughable: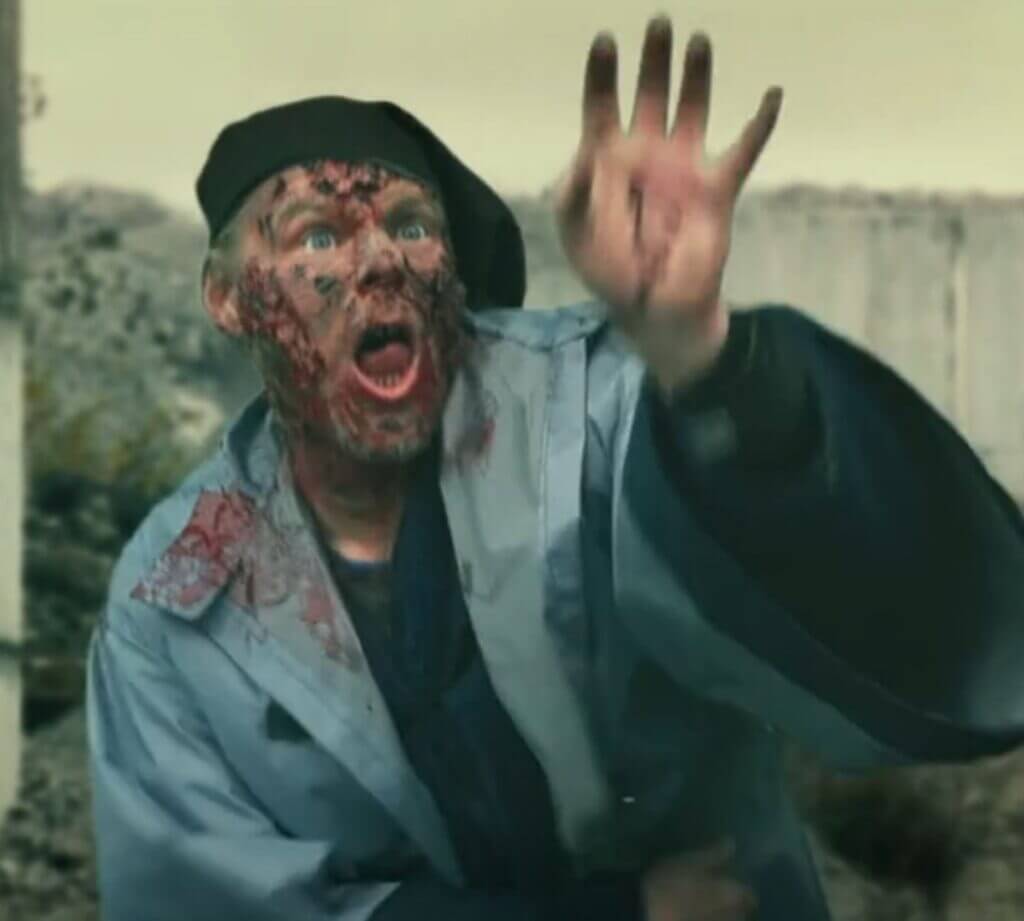 The Last Starship Scoring
As a zombie movie this scored a 0 out of 100.
As a movie it scored a 10/100.
It gets 10 points for being so horrible I kept watching for longer than I really wanted. It was just so bad I couldn't look away.
Remember, I watched this so you didn't have to.