I consider it a red flag when a movie has its name changed between releases. This movie started out as Cannon Fodder and was later renamed as Battle Of The Undead for the U.S. release. That red flag is big, bright red, and waving energetically.
I have no idea if the original movie was in Hebrew, but I'm hoping some of the dialogue was lost in translation. There are long segments of dialogue that are just horribly insensitive at best, and outright racist at worst.
What? You want examples?
This was bad…..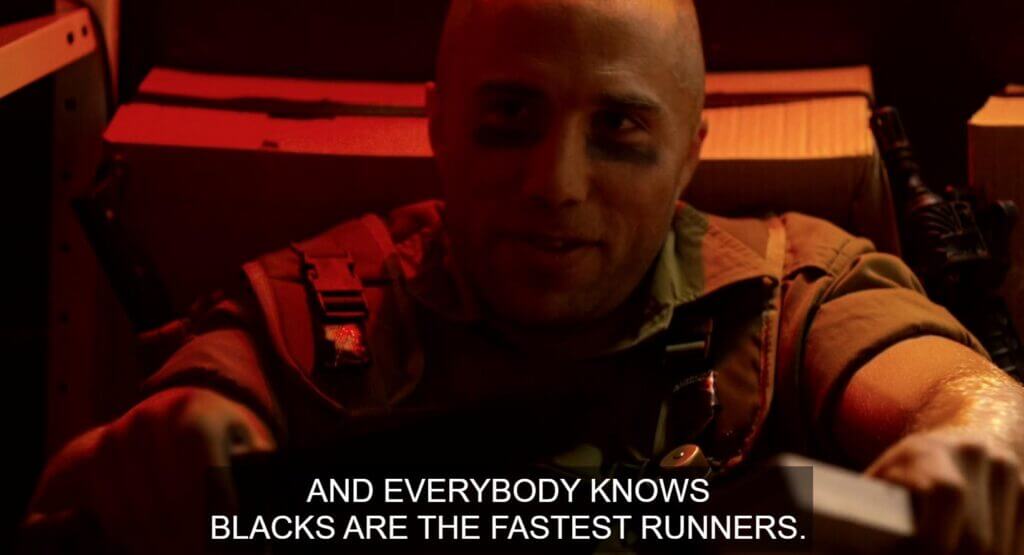 But it go so much worse in just a few seconds…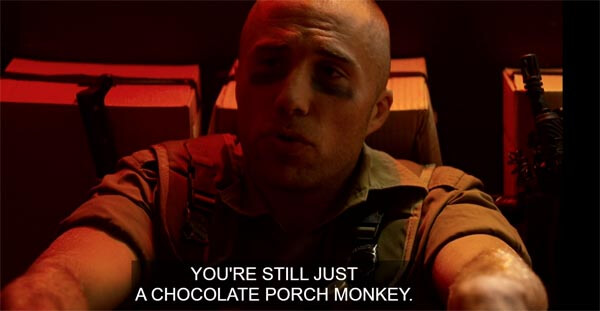 And what the hell was this about?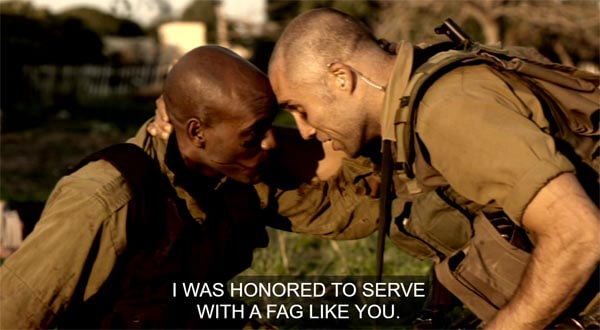 Which really sucked, because if you took out a lot of the horrible, offensive dialogue, this would have been a decent low budget Zombie movie. The special effects are low budget, but there are lots of Zombies and a good bit of gore, which was actually really well done.
Cannon Fodder / Battle of The Undead Scoring
If you can ignore the offensive dialogue this is a Rainy Day Movie, but overall I can't give it more than a 35/100, putting it at the bottom of the Rainy Day Movie scale because I kept saying WTF while watching it due to the dialogue.