Anger of the Dead starts off with a jarring reality. No one is safe. The apocalypse has started, but the populous isn't aware yet. Our main character's daughter opens the front door. The zombies are on the kid in a heartbeat. The kid does not make it.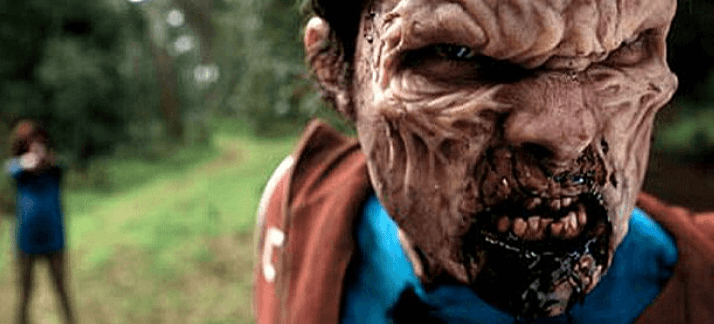 Alice, played by Roberta Sparta, flees her apartment and takes up with a random stranger. This is where the movie loses its clarity. The movie cuts to a woman. She is being tortured, and maybe raped? All while being held captive while experiments are performed on her.
Why is this so jumbled? The transition between Alice and the prisoner woman doesn't actually make it clear that its not Alice, some point in the future. I thought we were seeing a plot jump at first. It wasn't until a while later when we see Alice again when it was clear its two different plot lines that haven't yet converged.
Anger of the Dead Scoring
The movie doesn't really make a ton of sense. Why? Because it feels like a series of small vignettes that are vaguely associated then stuck together. With just a little bit of effort this could have been a lot better. The writer needed a bit of help pulling the stories together. As it is this movies scores 25/100, making it Just Bad.