I'm a huge fan of Martin Freeman. He was amazing as Bilbo Baggins and added humanity and reasonability to the Sherlock series. Without him Cargo wouldn't have been the movie it is. He's just an amazing actor.
Cargo tells the story of Andy, played by Freeman, as he, his wife, and his infant daughter travel down an Australian River after the Zombie Apocalypse has decimated the country.
I really liked the look and feel of the beginning of the movie. The world has come crashing down around the survivors, and you can feel their fear and anxiety.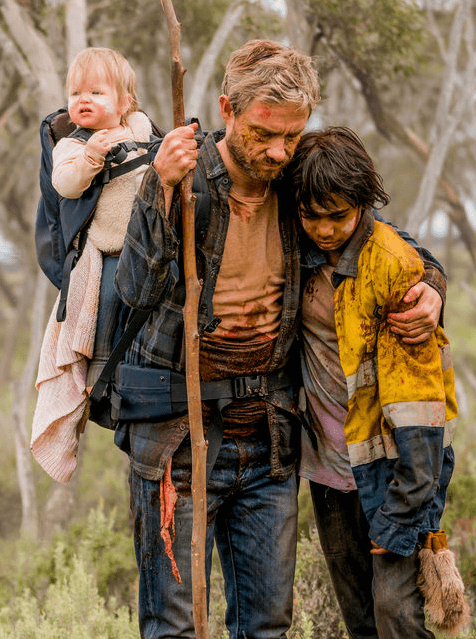 Be warned, if you haven't watched the movie, I'm about to give a few spoilers here, because I wanted to explain why I gave this movie a 66/100, putting it at the lower end of the Worth Your Time Scale, just one point away from being a Rainy Day Movie.
So what cost it points?
The world is clearly overrun and the survivors know just how bad it is. There are actual kits and instructions about how to spike your brain if your infected…
And yet Andy and his wife both make the mistake of going to investigate on their own. I get it, they have a kid, so it kinda, sorta makes sense that Andy scavenges alone, but for her to do it just make no sense at all. Her main focus should have been on her daughter.
The other thing that cost this movie points was the Australian Redneck who basically keeps his young woman hostage. I get it, they needed something to flesh out the movie, but it defocused off the zombies, which should be the main "bad guy" in any zombie movie, at least as far as I am concerned.
Cargo Scoring
Overall, the movie was good, and it is worth your time, it just could have been better with a few changes to the plot. As it is it is a Rainy Day Movie that scored 66/100.