I originally watched Cockneys Vs. Zombies back in 2013 (old review) while high on pain meds after a kidney stone. I wrote a review back then, but it was so long ago I wasn't putting things in lists yet.
So how was it? I bought myself a present in the form of a bottle of RedBreast 12 Year Irish Whiskey – which I will review later today. So I was in a fairly good mood while re watching Cockneys Vs. Zombies. So to reproduce my results you may need to drink a bit of good Irish Whiskey.
Cockneys Vs. Zombies is a campy, fun movie. If you have a friend or loved ones who don't enjoy hard core zombie movies, this is a great way to enjoy some zombie media time together.
While I was watching the movie my youngest walked by and got sucked in, all by the zombie walker chase scene.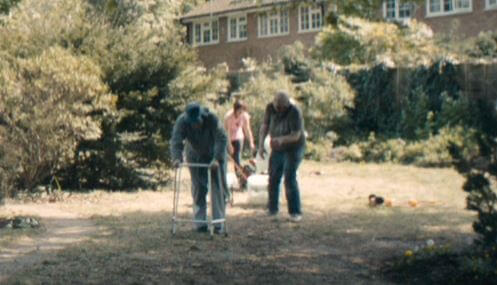 Cockneys Vs. Zombies is fun and I just love the cross generational relationship between Ray, played by Alan Ford and his grandsons. The movie made me smile and laugh a few times, and I enjoyed watching it a second time, which should tell you something right there.
So, when I was using a one through five scale I gave this a five. Now that I've expanded into a hundred point scale, this is still a very enjoyable movie, and it is in the top quarter of zombie movies you could watch – so don't be discouraged by the 75/100.