When the Fever Breaks doesn't waste any time getting into the action. A small group of survivors is locked inside a house while the Zombies are outside, ravaging the town.
There are several adult survivors inside, including a young man who's been bitten, and one small girl. We quickly learn that surviving the initial fever isn't a clear sign of things getting better, and our main character Skye, gets bitten in the process.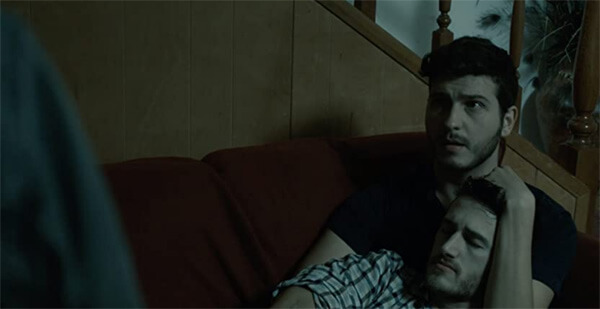 The rest of the movie is Skye trying to defend herself and her daughter. The other survivors saw what happened to their first infected friend, and there is mounting pressure to do something about Skye.
Things follow a predictable score, right up to the very end. I won't spoil the final ending, but let me know in the comment below if you saw it coming like I did.
When the Fever Breaks Scoring
When the Fever Breaks scored a 41/100, putting it at the lower end of Rainy Day Movies. What cost When the Fever Breaks points? There is a good bit of overacting combined with what a lot of apocalyptic movies suffer from. Some of the people are panicked while others don't appear to believe what's going outside, even though you can look out the windows and see it with your own eyes. The general mood isn't' consistent between the survivors. The mood just doesn't fit between all of them.
I'd say the special effects are a C+ and the cinematography is about the same.